If you're a regular television viewer of football (and there's probably a good chance you are if you're here, I guess) then you'd be forgiven for thinking that the analytical side of the game has evolved into nothing more than an endless set of clichés.
To celebrate these go-to one-liners for players, managers, pundits and fans alike, here are a selection of the game's finest:
"It's a tough place to go."
It's Wigan away. That's not a tough place to go.
"Good feet for a big man."
Poor Peter Crouch. What about "Good head for a small man", anyone?
"The most important thing was the three points."
I think we can all agree the most important thing is world peace.
"It's not about me, it's about the team."
You've just scored a hat-trick. It's all about you.
"The Makelele role."
I'm sure there's more deserving players to have roles named after them. I prefer "The Lucas Leiva role".
"What an awful penalty."
He missed it.
"That's a fantastic penalty."
He scored it.
"Intensity."
Must be intense. Always intense.
"Form goes out of the window in these games." (credit: @TomWright5)
Yes, we've just lost 10 on the spin but we fancy our chances.
"Space never scored a goal."
You prefer man marking, I get it.
"They are a good side."
Well, you were never going to say they were shit, were you?
 "We're going to treat these last 10 games like 10 cup finals."
Unlike the previous 10 that were completely meaningless.
 "The keeper shouldn't be beaten at his near post."
All near post shots are completely save-able, remember.
"If this match was played on paper…" (credit: @MatthewjCrist)
…it wouldn't be a football match.
"He's a great shot stopper."
He's shit at everything else.
"It was such a brave performance."
England have just been knocked out of the World Cup on penalties.
"He's great going forward but can be suspect defensively."
Ladies and Gentlemen, you have the modern day full-back.
"He'll put a shift in for you."
You are James Milner.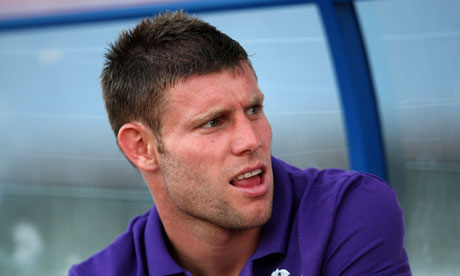 Have I missed out a worldie cliché? Let me know in the comments below.